In a small town in Pennsylvania, a man knows a flood is coming. He takes his children to his mother's house, and puts his animals with their food on the second floor of the home he's about to lose. A week later, the man is working alongside Team Rubicon's volunteers known as Greyshirts, helping neighbors and friends recover from the flood.
This was Noel Middleton's first assignment as a Greyshirt that made him want to help people, mostly people who don't expect to be helped. He realized that if he could deliver hope by helping people move forward after a cleanup, this was what he wanted to do. Noel is now the Field Readiness Coordinator for the LA Metro area, or a Greyshirt delivering hope to people on their worst day. Anyone with a passion for helping others can earn the grey shirt by committing to volunteering.
Their name was inspired by the phrase "crossing the Rubicon," meaning passing a point of no return.
"It's helping people who had no expectation of help, and that's why I love to do it," says Noel Middleton, Field Readiness Coordinator, LA Metro, Team Rubicon.
Team Rubicon (TR) was established in January 2010 as a veteran-led humanitarian organization in response to the earthquake in Haiti. Eight volunteers were part of a medical team who traveled to Port-au-Prince three days after the disaster, helping people in areas considered too dangerous by other aid organizations. Crossing the Rubicon means passing a point of no return. Since then, the veteran-led organization has over 160k+ volunteers , nearly two-thirds of them veterans. Many are looking for an environment of camaraderie to help alleviate feelings of loneliness and isolation after service. Other Greyshirts include first responders, teachers, and mental health providers.
"It's not just the work we do and the clients we serve, but how we serve the veterans that come out and volunteer," says Nicole Capossela, Chief Development Officer, Team Rubicon.
---
In 1980, a billion dollar natural disaster 1 happened every
82 days
Now it's every
10 days
Time—and tech—is of the essence
According to the UN Office for Disaster Risk Reduction, extreme weather events have increased five times over the past 50 years 2 , causing a surge in natural disasters. The people and communities impacted by these disasters urgently need help to recover, and the longer they wait for aid, the more they suffer.
This urgency fuels TR to realize the importance of an efficient system when every second counts—and how critical it is to scale its support to help the most people possible.
Doing what they do best
Since 2018, Microsoft has supported Team Rubicon with over $5 million dollars in cash, technology and in-kind services. Today, the Microsoft Cloud for Nonprofit provides one connected platform that uses Office 365, Dynamics 365, Generative AI, Azure, and Microsoft Teams.
This partnership yielded TR's Volunteer Management System, which helps them better manage their 160K volunteers. It automates the creation of teams with the skills required to help a community in need, and get them into the field faster. Once there, they use the Dynamics 365 Field Service app to track the status and progress of their operations, capture crucial data, and ensure they have the right skills and materials to complete their work and maximize Greyshirt support.
We do what we do best, and we partner for the rest.
Art delaCruz
CEO, Team Rubicon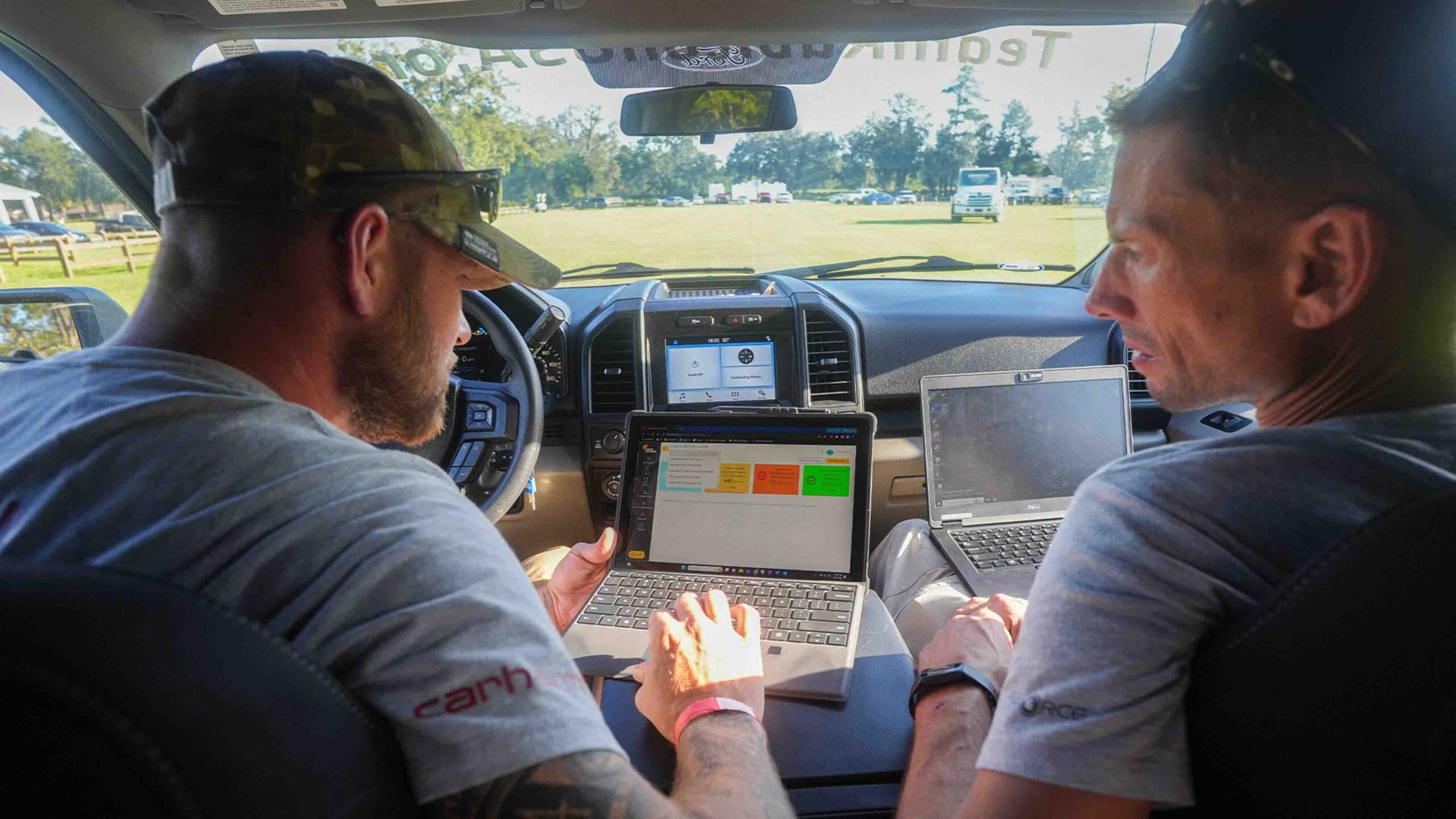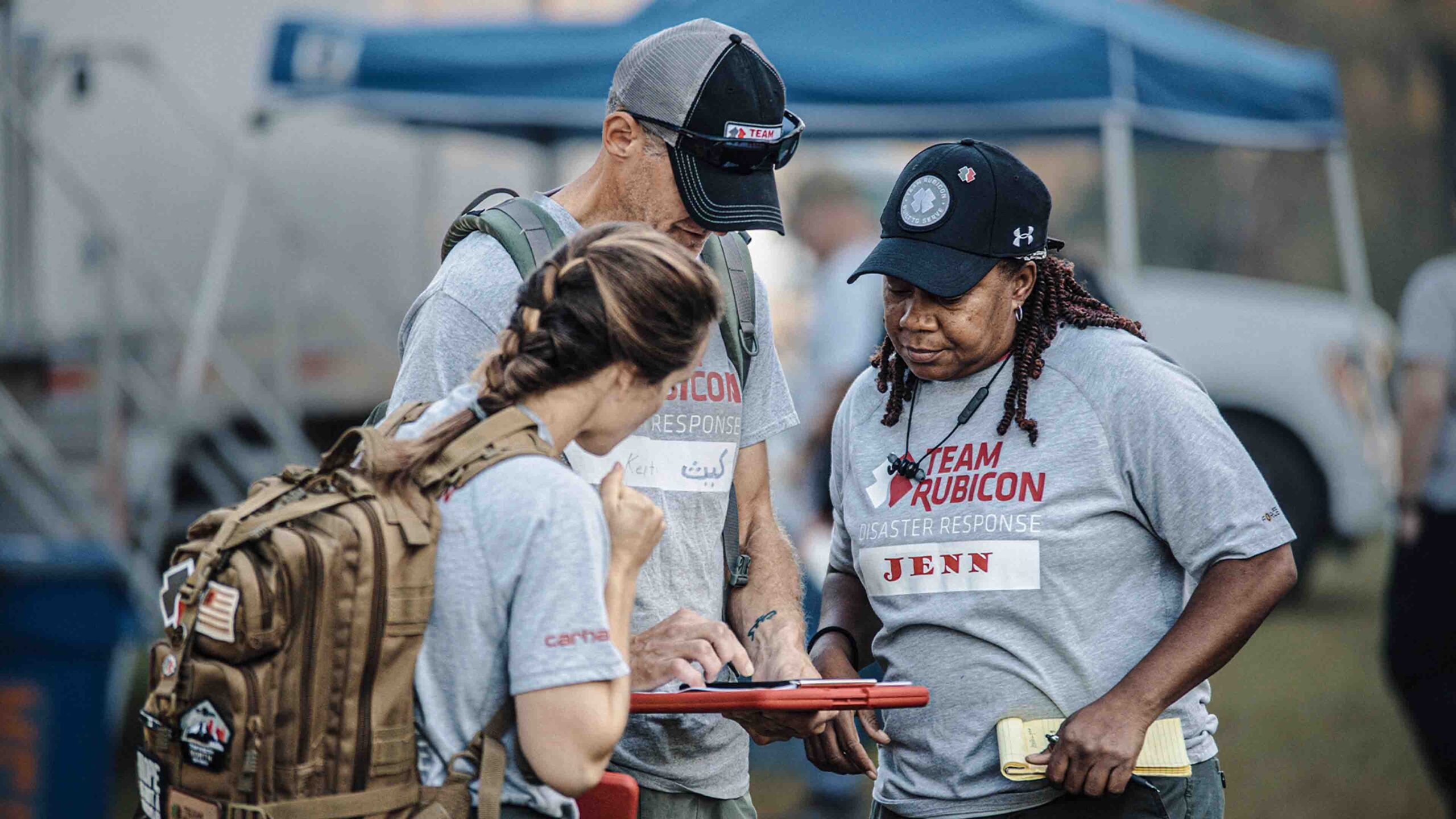 People have seen everything they own damaged, destroyed—their lives have been changed forever. What we deliver is hope.
Noel Middleton
Field Readiness Coordinator, LA Metro, Team Rubicon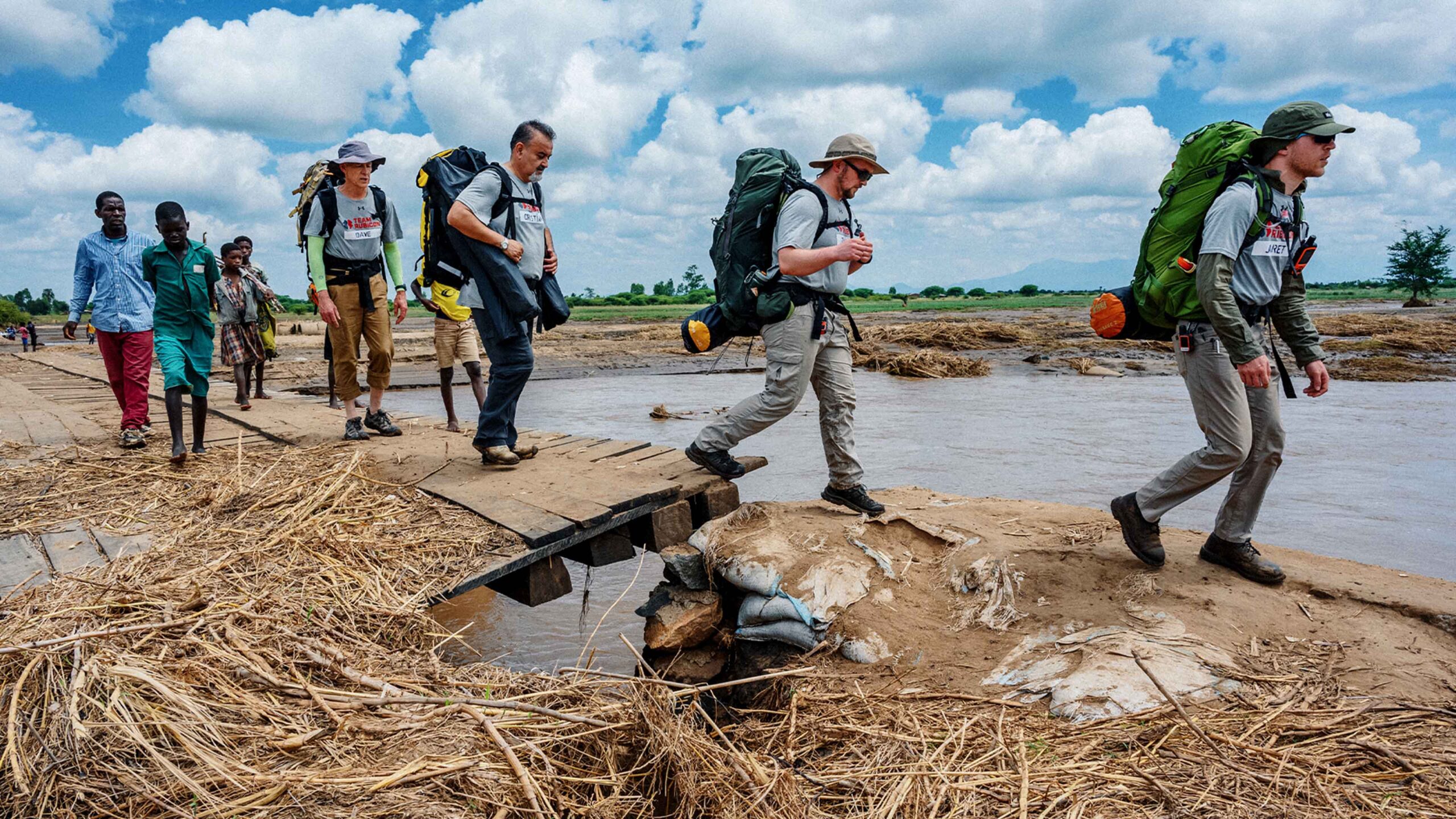 Scaling further with AI
Donor donations are the lifeblood of any nonprofit. Today, TR is using AI to automate and manage outreach and fundraising, helping them target donors at the right time with customized communications, thereby deepening relationships. Through their relationship with Microsoft, they're starting to leverage Copilot across their system—from reaching out to Greyshirts and building stronger teams, to deploying the best Greyshirts for a job and beyond. With goals of gaining deeper insight from their data and establishing more efficient team deployment to reach people faster in the field, TR is achieving their mission of helping as many people and communities as possible.
"AI is going to play a significant part in the way that we operate in the future. It's going to continue to allow us to maximize the impact that we make for every dollar we get, do more with less reach, serve more people, and empower more of our Greyshirts on a daily basis," says Sheng-Te Yang, VP of Data and Technology, Team Rubicon.